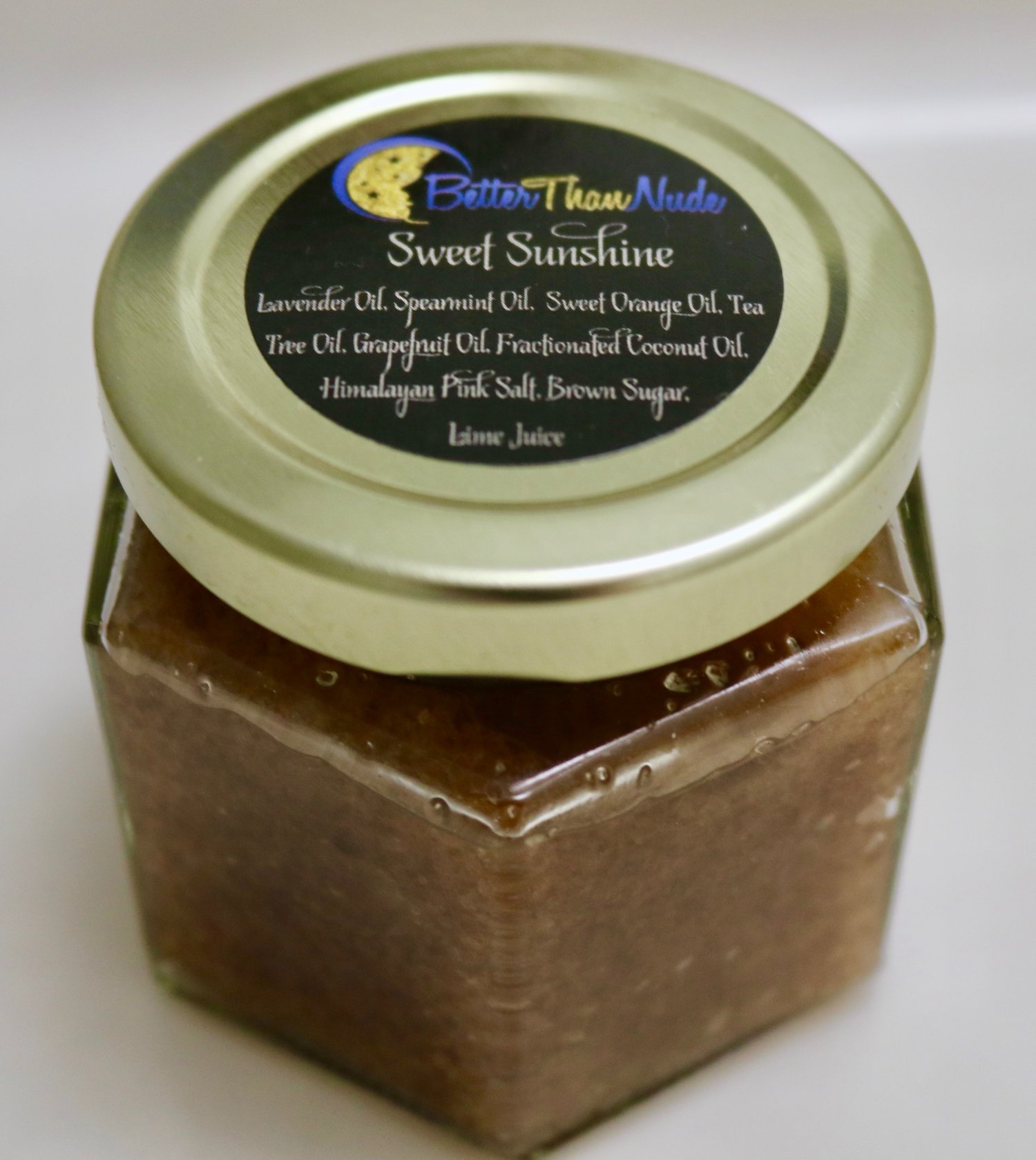 A sweet, uplifting scrub that will leave your face feeling as smooth as a baby's bottom.
*Product settles and separates. Stir before use*
Directions: Clean face and apply to damp skin. Massage for 1-2 min and rinse off. If desired, this scrub can be left on the skin for up to 30 min.
Ingredients: Himalayan Pink Salt, Organic Brown Sugar, Lavender Essential Oil, Spearmint Essential Oil, Sweet Orange Essential Oil, Tea Tree Essential Oil, Grapefruit Essential Oil, Organic Fractionated Coconut Oil, Lime Juice

Warning: This product is for external use only
Allergen Warning: This product is made in a facility that may contain traces of tree nuts, peanuts, soy, and gluten. Product also contains Himalayan Pink Salt, Organic Brown Sugar, Lavender Essential Oil, Spearmint Essential Oil, Sweet Orange Essential Oil, Tea Tree Essential Oil, Grapefruit Essential Oil, Organic Fractionated Coconut Oil, Lime